EXPERIENCE MAKES
THE DIFFERENCE.
Microdel Ltd. was founded as a private incubator for the growth of new ideas into products in Israel, by inventor, entrepreneur and director Yossi De-Levie and his team of senior executives, industrialists and engineers. Microdel's management team includes expert leaders from a variety of disciplines and backgrounds; consumer products, hi and low tech industries, sales and marketing, corporate management, legal and investment and financing.
The Microdel Team focuses on singling out from among thousands of good ideas, the few most promising and extraordinary ideas with the highest potential to become profitable and marketable products. Through pinpointing the right ideas, and close involvement of Microdel's management team and advisory board, the final ideas selected to partner and work in full synergy with have all succeeded in growing from early concept to end product ready to enter the global market.
The product ideas we have identified and are involved in come from different fields; innovative Aquaculture, Medical Devices and Consumer Home, Health and Security products.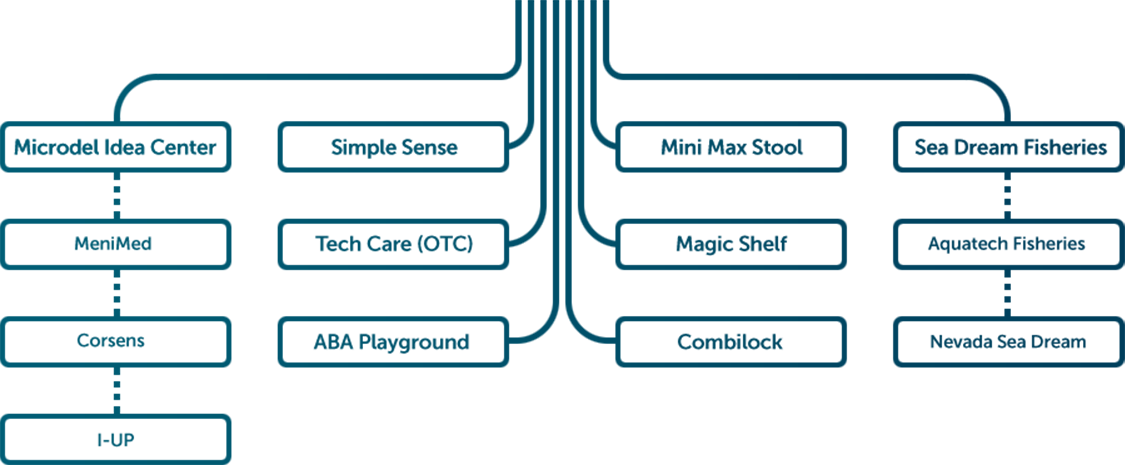 THE RIGHT TEAM
BEHIND THE RIGHT IDEA.
Microdel's strategy and approach begins with their talent for identifying the extraordinary;scrupulously screening thousands of good ideas until locating the concepts they believe to have the most promising potential to grow into a successful product for the global market.
The Microdel Idea Center and our Idea Filtering Forum are the designated bodies involved in this process. The ideas are
invested in at the earliest concept stages, the fact that every
project Microdel has entered into has realized itself, reaching the ready for market entry stage with the finished product, reinforces our strategy. Projects are accompanied on all levels through committed involvement on the part of our experts and advisors.
The Microdel team is composed of a broad range of experts; entrepreneurs, experienced corporate executives, financial and investment executives, lawyers with extensive experience with patent, commercial and tax laws, industrialists and marketing and sales directors. The team, delivers the support and experience needed to provide opportunity for development in all stages, from concept and all the way through to a strong entry into the market with the patented end product.